Relaying on innovative technology application and ingenious design conception, the first 3D panoramic immersive banquet hall in Beijing made by Leyard - Zhengda Banquet Hall was rewarded in Sina science and technology billboard "the most vigorous annual science and technology hall .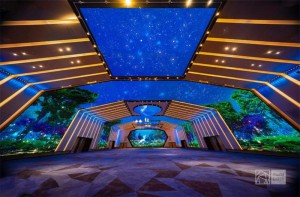 With the panoramic immersive column-free design combined 1400 square meters super large space, magnificent dynamic 3D screen, three-dimensional circular screen display, special sound-reinforcement system and the huge sight and touch fusion screen crossing the lobby, We combined light and shadow technology with digital technology and integrated real scene and sound, which presented an immersive ultimate sensory experience and comprehensively upgraded audio-visual feeling.
As one of the general producers of Zhengda Banquet Hall, Leyard not only undertook LED display and visual content production of more than 1000m², but also provided audio and video production and technical assistance for front hall, main hall, multifunctional hall and conference room.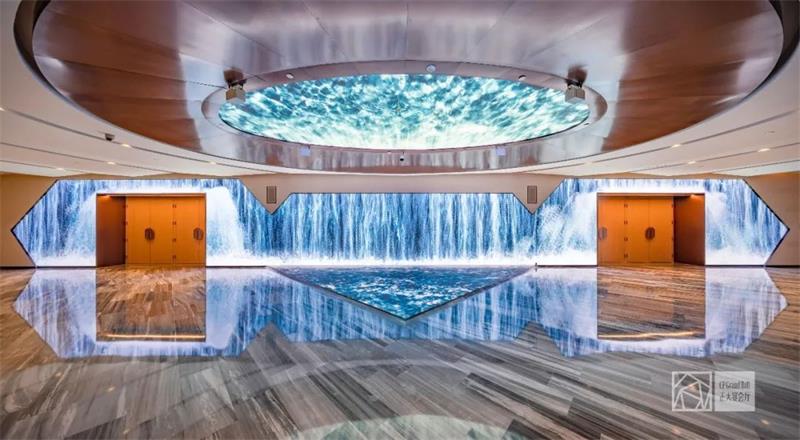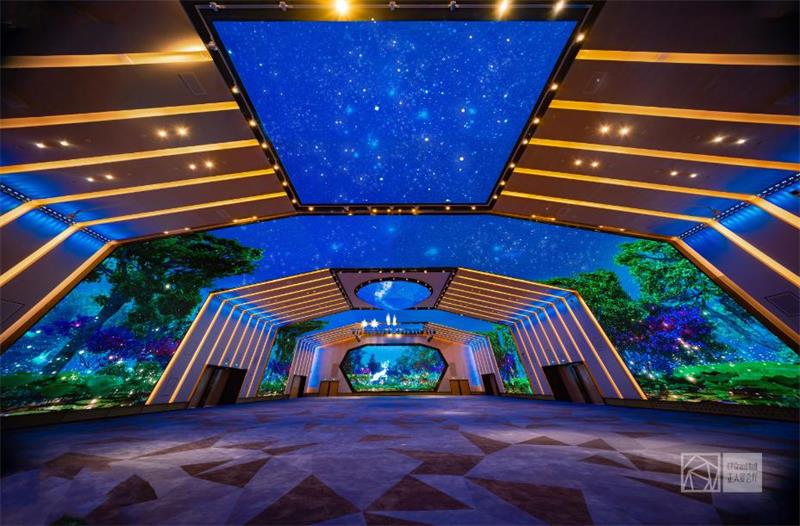 Banquet hall lobby
It was equipped with a large interactive screen which integrating roof, wall and floor and adopted Leyard VED series P2.5 fine pitch LED screen, This could not only perfectly present a variety of special effects, but also be used in combination with virtual reality technology, such as real-time capture of people's movements, positions, sounds to display different information and effects; You can hear ,watch or even touch those true or unreal multidimensional three-dimensional effect, which also provide a gorgeous venue for banquet activities warm-up and reception.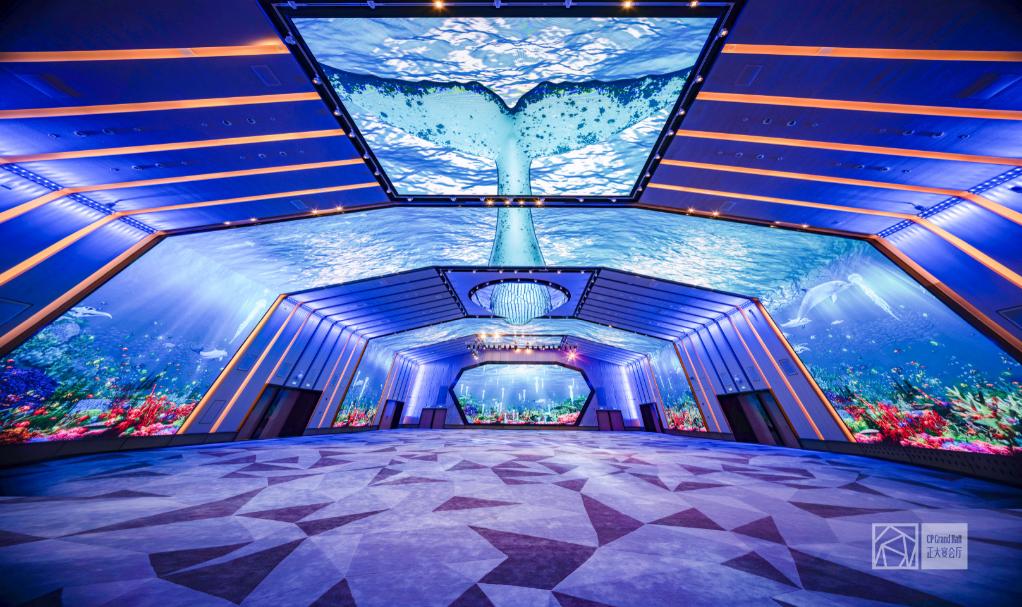 Banquet hall main hall
1400m² super-large space combined with panoramic immersive column-free structure design, which cleverly made the whole hall look more magnificent.
The wall and roof are mostly covered with carbon fiber ultra-thin LED screens by Leyard, completely subverting the traditional structure of exhibition space.
The "diamond" screen added in the middle of the roof could be changed into a multi-faceted convex screen, extend the picture and add a sense of space.
With beautiful and gorgeous multi-theme scene interaction, mysterious undersea world, dreamy and quiet midsummer stars, different scenes of four seasons,It showed a real immersive surround effect,which made every guest placed in this 3D scene, achieved a sense of super-on-site substitution and perfect combined virtual with reality.
From technological innovation and support to product upgrading and design creativity, Leyard is more and more firm and solid on the road to dig down deep in the field of display. In the future, with the constant innovation and upgrading of technology and products, Creative LED display, 4D imaging, holographic technology, digital lighting, motion capture, AR immersion technology and other advanced technology will be more widely used by Leyard to create a more excellent audio-visual experience.
---
Post time: Mar-03-2022