Recently, approved by the Ministry of Industry and Information Technology, led by Jiangxi Nanchang Virtual Reality Research Institute, and jointly established with Qingdao Virtual Reality Research Institute, the only national innovation center in the field of virtual reality – "National Virtual Reality Innovation Center (Qingdao)"  was officially inaugurated.
The Qingdao Virtual Reality Research Institute was registered in March 2019 and was jointly funded and established by leading virtual reality companies such as Leyard, Goertek, iQiyi, and Chuangda, covering components, complete machines, core tools, content application and investment etc ,whole industry chain of virtual reality.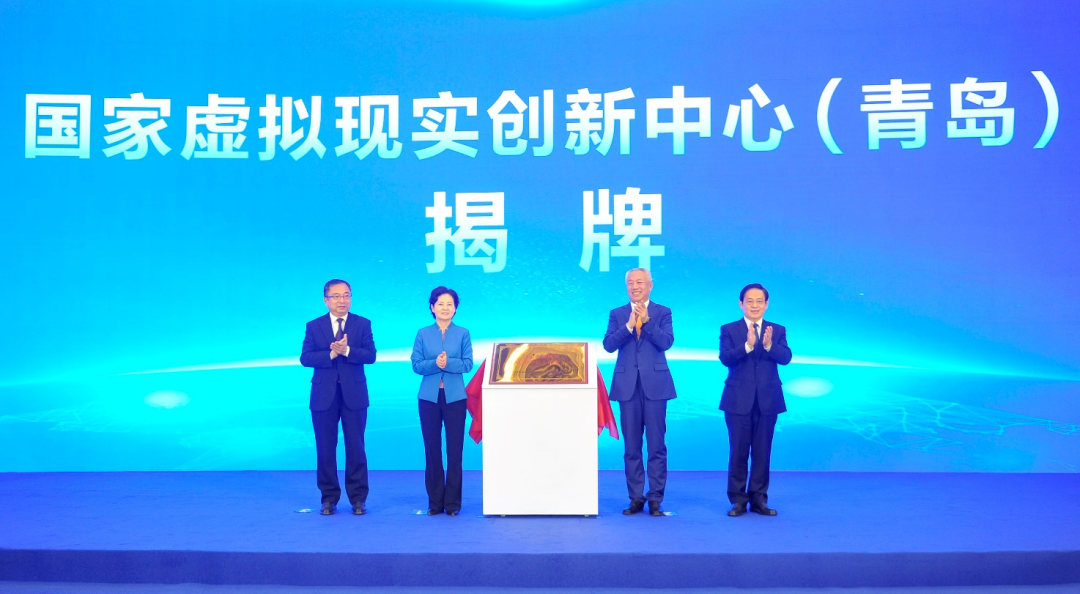 Driven by metaverse opportunities and policies, leading companies are making all-out sprints on the track. Leyard has been laying out the virtual reality industry since 2017. Through the acquisition of NP Corporation of the United States, with the world's leading optical motion capture technology, Leyard quickly completed the strategic layout of VR business and became the most profitable company in the virtual reality (metaverse) industry for 6 consecutive years.
Since then, on the basis of the core display business, Leyard has superimposed innovative businesses such as motion capture, content production, and digital human development, and its companies such as Natural Point, Virtual Point, Dehuo Technology, Foheart Technology, and Digital Tiger Technology have focused on the integration of new metaverse scenarios and industrial applications, and completely built complete end-to-end capabilities from data collection, storage, content processing and production, and finally building scenario-based capabilities.
Leyard's efforts in the field of virtual reality over the years have not only played a strong role in the development of the display industry, but also played a reliable and stable hardware support role in the vigorous development of the meta-universe and virtual reality industry.
With its world-leading products and innovation capabilities, Leyard has been selected as one of China's Top 50 VR Enterprises for many times, and its ranking has improved year by year, and it ranks fourth this year.

In the future, Leyard will fully participate in the operation,research and development of the National Virtual Reality Innovation Center, actively promote and accelerate the innovation and development of rich virtual reality content, and contribute energy to China's virtual reality (meta-universe) technology innovation and industrial development.
---
Post time: Dec-02-2022