JD-MALL Case Sharing. Jd.com is a comprehensive online retailer in China and one of the most popular, influential and larggest e-commerce websites in China.
Leyard-Linso Culture & Technology Co., Ltd. has customized a series of new black digital display devices for JD-MALL, like creative naked eye 3D giant screen, up and down sliding mechanical giant screen in the atrium, irregular suspended ceiling, digital advertising signs, XR immersive virtual live broadcast room, etc.
This is the exclusive naked-eye 3D giant screen created for Xi'an JD-MALL, which adopts new virtual three-dimensional processing technology, realistic 3D effect, ultra-high definition and strong three-dimensional sense. The image presented on the screen seems to be within reach, bringing people a strong visual impact.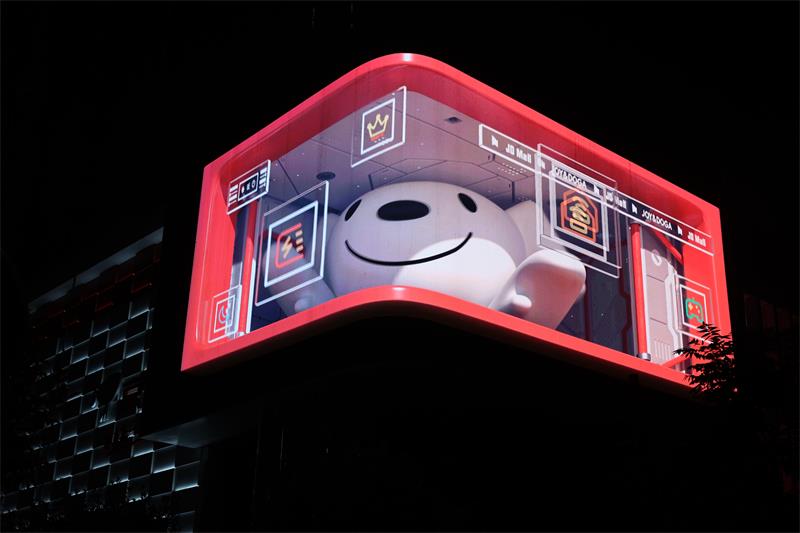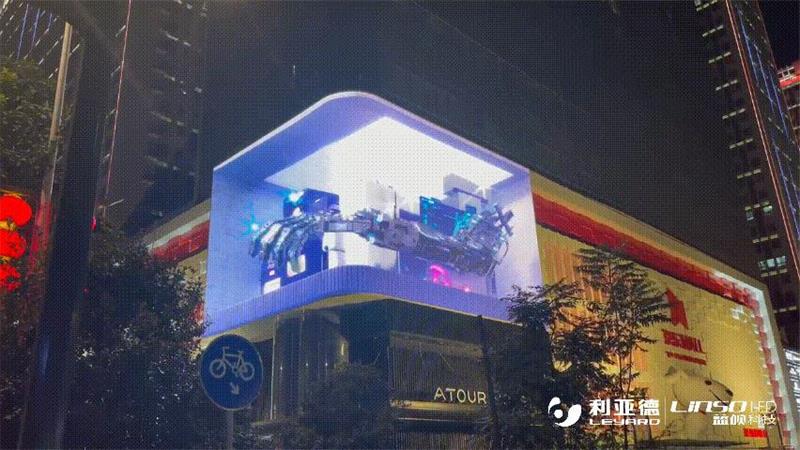 Lines break through the defenses of the senses and create surprises out of order; The rhythm of light and shadow preludes a perfect poetic space. Naked eye 3D technology makes people instantly out of reality and integrates into the atmosphere of sound and light, bringing a new round of immersion revolution .
Up and down sliding mechanical giant screen in the atrium
The integration of LED display and emerging technology has become the mainstream trend of the commercial complex screen presentation. This time, XI 'an JD-Mall adopts indoor P2.5 LED screen. With the independent research and development of the mechanical device modeling, It shows not only the LED display black technology, but also gives a very special character to Xi 'an JD-Mall with modern, digital, high quality intelligent imaging. 
Irregular suspended ceiling
In combination with character of JD-MALL, Leyard-Linso customized special-shaped sky curtain display system. The top of the sky curtain is attached to the dome structure of "air corridor". The interlace of light and shadow, sound and music makes people shop and play to their hearts content, which also enhance the experience of leisure and entertainment and shopping.
When you look at the digital content with the theme of  "movable type printing", those beautiful Chinese characters seem to fall from the sky, bringing visual and auditory three-dimensional sensory effect to consumers.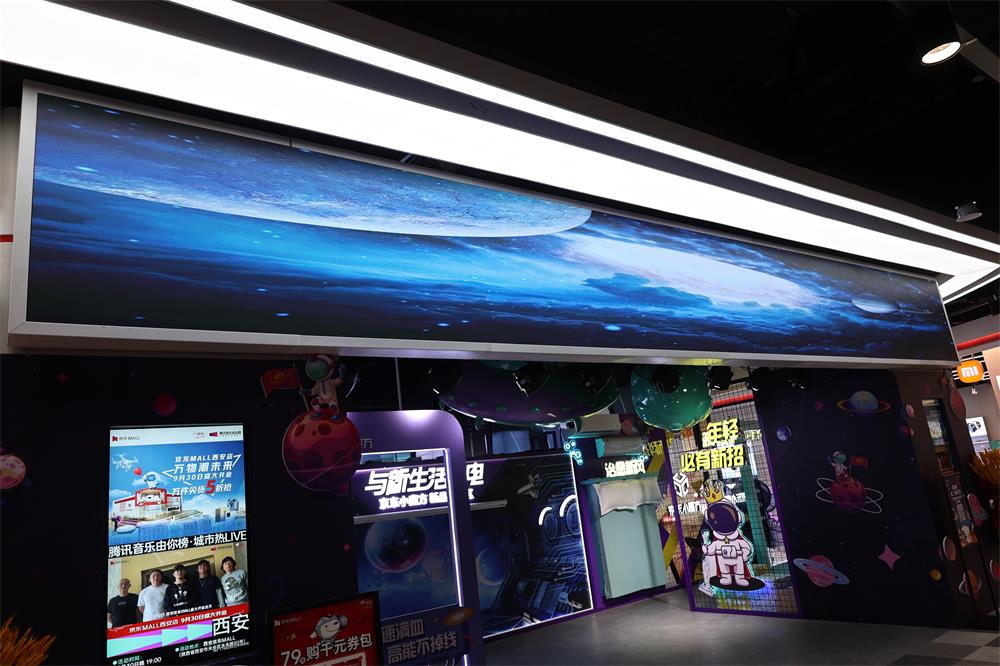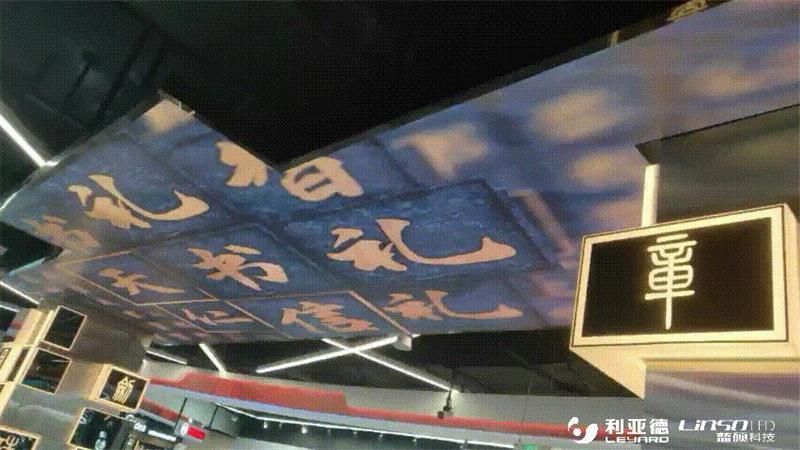 Digital advertising signage
Leyard-Linso create a full-color screen door head, which can show dynamic word, picture rotation, video playback and other forms of picture, also can switch the theme content, assist shopping malls and supermarkets in holiday marketing. It definitely becomes a super dazzling "online red" MALL.
Digital advertising signs and tide play technology supplementing with each other subvert the traditional door curing impression with infinite possibilities and coordinate with the change of the style of activities in stores to the maximum extent.
Also XR immersive virtual studio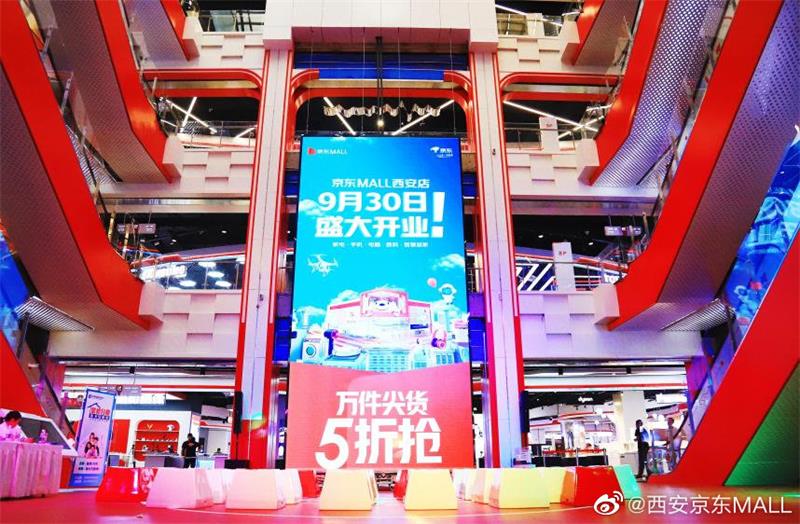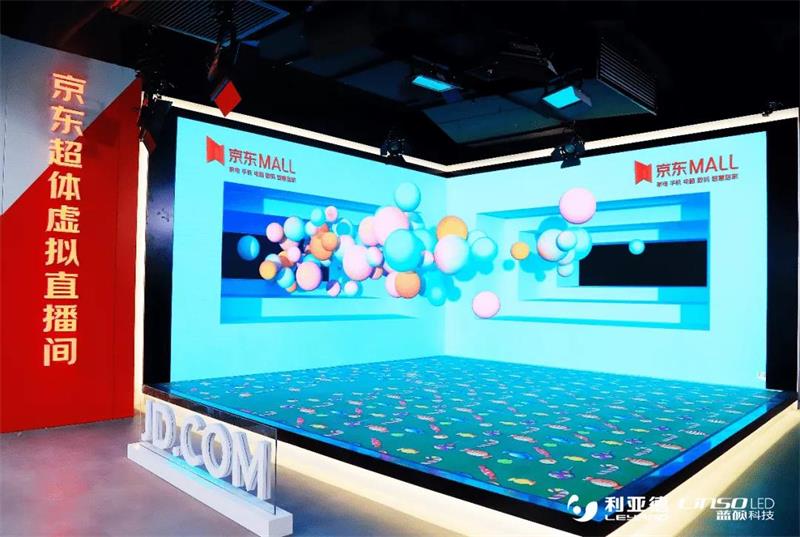 ---
Post time: Mar-03-2022