Innovative Visual Solution Transparent LED Panel Overshadows Traditional LCD in Brightness
Product Detail
Technical Parameters
Case Appreciation
Download
Product Tags
★ Front or rear access
★ Ultra-light and ultra-slim 6KG/cabinet, Thickness 85mm
★ Higher transparency >45%
★ High brightness up to 5500cd/㎡ Max(Customized)
★ Cabinet customized is available (Convex design)
★ Frame hidden is optional
★ Energy saving & higher refresh rate >3840Hz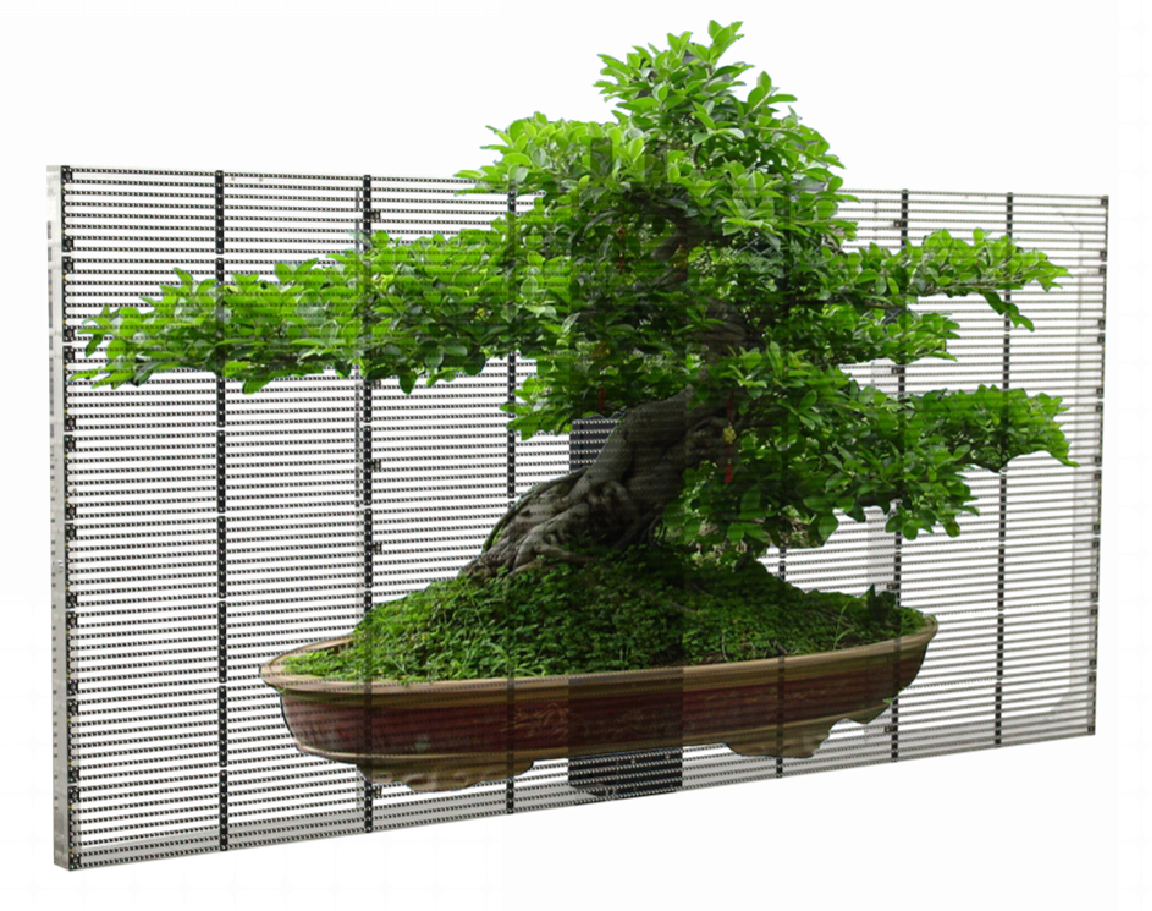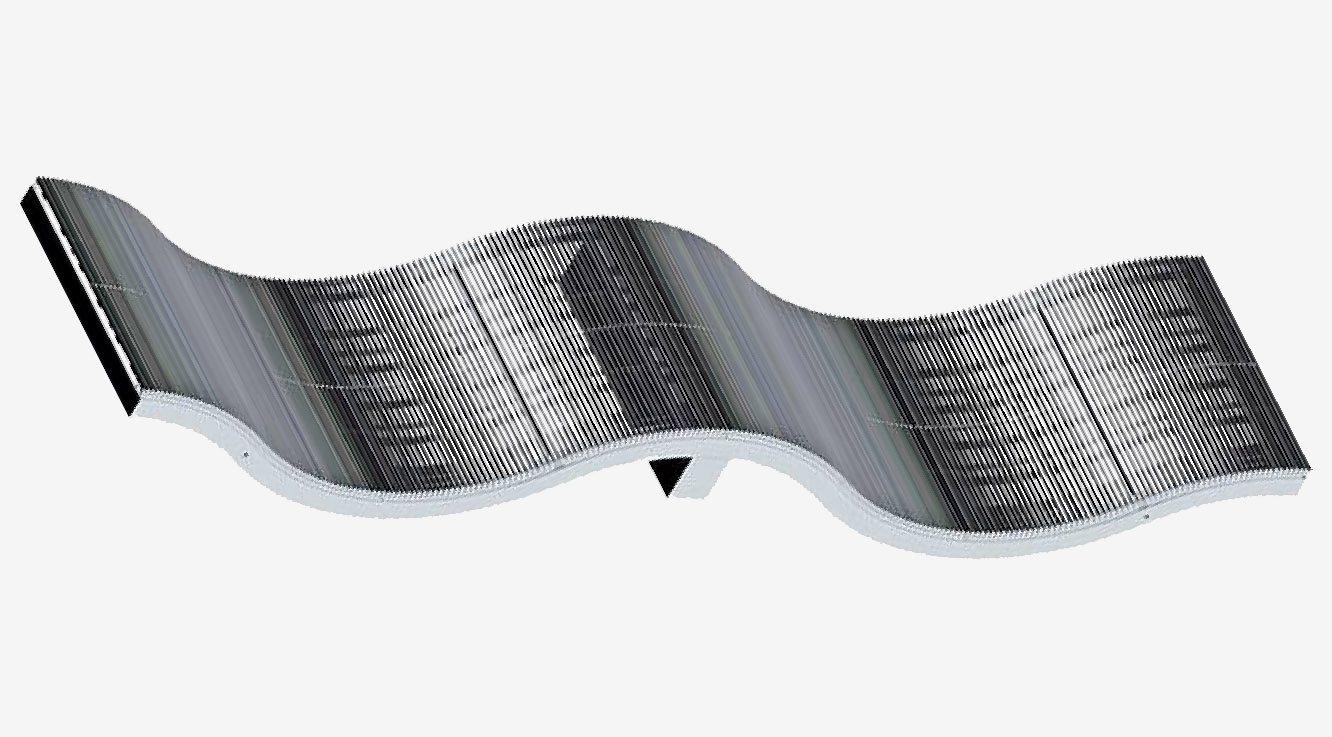 For a Few Types Of Installations Of LED Displays
For a few types of installations of LED displays, the ideal solution is today represented by transparent models, i .e. the ones shaped by LED bars (vertical or horizontal). In particular there are 3 main applications, "media facades" (on the large walls of buildings and skycrapers), shop windows (behind the glass in retail business) and "staging" (for TV studios or theatres). In all cases the greatest advantage is given by lightweight LED panels, that can be easily mounted on simple and cheaper structures than they would be with traditional LED screens. These LED panels can also be mounted in special shapes, also curved, different from standard TV aspect ratios.
Transparent LED screen is an innovative visual solution which turns windows or building into a digital signage screen and enable showing advertisements without blanking.
A transparent LED screen is ideal for indoor window displays and commonly used for reinforcing business brand. To advertise or to inform, these screens are a great option for anyone who wishes to display content in style without blocking out light or the view on both sides.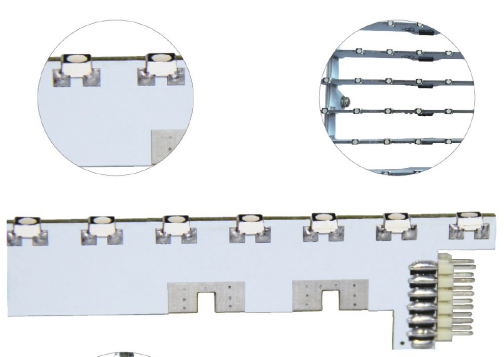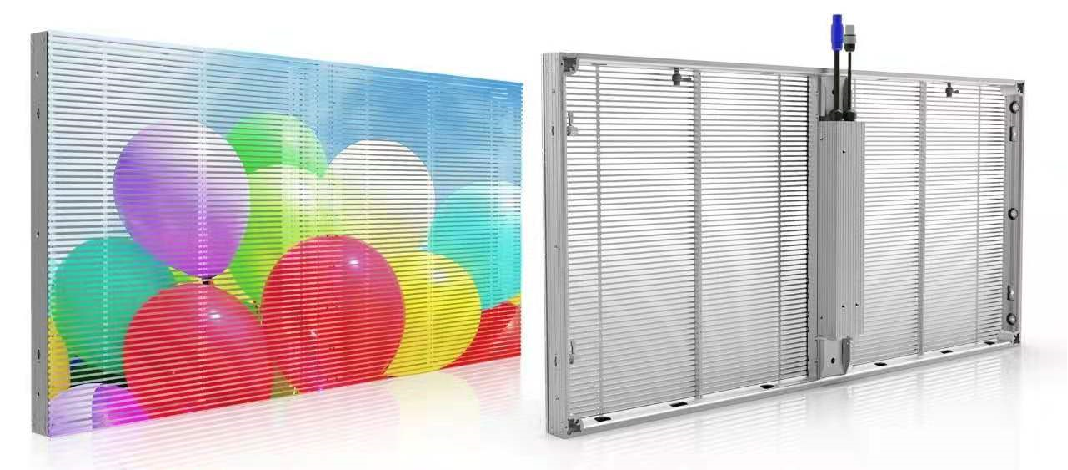 These Screens Provide a More Practical Choice When Compared To Some Display Alternatives
These screens provide a more practical choice when compared to some display alternatives, especially considering the modular composition of large format applications. This allows for tremendous screens that could compete with LCD video walls in size, but drastically overshadows them in the aspect of brightness. Its inherent transparency provides a refreshing and ideal solution for hi-tech environments, dazzling audiences and spectators with the creative use of such technology, ensuring your business, brand or message will not only be taken notice of, but also hard to forget.
---
Next:
LSFL Series LED Panels Are Adopted With Interactive Systems For TV Studio, Commerical Center, Museum Etc.
---
Item

LSFTG2.6-5.2

LSFTG3.9-7.8

LSFTG7.8-7.8

LSFTG10.4-10.4

Pixel Distance

vertical 5.2mm horizontal 2.6mm

vertical 7.8mm horizontal 3.9mm

vertical 7.8mm horizontal 7.8mm

vertical 10.4mm      horizontal  10.4mm

Cabinet Dimension

1000mm*500mm

1000mm*500mm

1000mm*500mm

1000mm*500mm

Screen Weight

13KG/sqm

13KG/sqm

15KG/sqm

15KG/sqm

Unit Resolution

384*96 dots

256 * 64 dots

128 * 64 dots

96 * 48 dots

Power Input

AC220V-AC240V

Brightness

800cd/m²~4000cd/m²

800cd/m²~5000cd/m²

800cd/m²~5000cd/m²

800cd/m²~2000cd/m²

Viewing angle

140°/140°

140°/140°

140°/140°

140°/140°

Max Power consumption

≤750W/m²

≤750W/m²

≤750W/m²

≤750W/m²

Ave Power consumption

≤250W/m²

≤250W/m²

≤250W/m²

≤250W/m²

Driving scan

1/16 scan

1/16 scan

1/8 scan

1/4scan

Refresh rate

1920 Hz / 3840 Hz

1920 Hz / 3840 Hz

1920 Hz / 3840 Hz

1920 Hz / 3840 Hz

Gray scale

16 bits

16 bits

16 bits

16 bits

Pixel density

73728 dots/m²

32768 dots/m²

16384 dots/m²

9216 dots/m²

Transparency

≥45%

≥60%

≥70%

≥80%

Working temperature

﹣20℃~+40℃

﹣20℃~+40℃

﹣20℃~+40℃

﹣20℃~+40℃

Working humidity

10%-80%RH

10%-80%RH

10%-80%RH

10%-80%RH

Life

100,000 H

100,000 H

100,000 H

100,000 H
Item

LSFTGO3.9-7.8

LSFTGO5.2-10.4

LSFTGO10.4-10.4

Pixel Distance

vertical 7.8mm      horizontal 3.9mm

vertical 10.4mm horizontal 5.2mm

vertical 10.4mm horizontal 10.4mm

Cabinet Dimension

1000mm*500mm

1000mm*500mm

1000mm*500mm

Screen Weight

20KG/sqm

20KG/sqm

20KG/sqm

Unit Resolution

256 * 64 dots

192 * 48 dots

96 * 48 dots

Power Input

AC220V-AC240V

Brightness

3500cd/m²~4000cd/m²

3500cd/m²~5000cd/m²

3500cd/m²~5000cd/m²

Viewing angle

140°/140°

140°/140°

140°/140°

Max Power consumption

≤800W/m²

≤800W/m²

≤800W/m²

Ave Power consumption

≤260W/m²

≤260W/m²

≤260W/m²

Driving scan

1/8 scan

1/4 scan

1/2 scan

Refresh rate

1920 Hz / 3840 Hz

1920 Hz / 3840 Hz

1920 Hz / 3840 Hz

Gray scale

16 bits

16 bits

16 bits

Pixel density

32,768 dots/m²

18,432 dots/m²

9216 dots/m²

Transparency

≥45%

≥50%

≥55%

Working temperature

﹣20℃~+50℃

﹣20℃~+50℃

﹣20℃~+50℃

Working humidity

10%-90%RH

10%-90%RH

10%-90%RH

Life

100,000 H

100,000 H

100,000 H
Write your message here and send it to us