Soft LED Screen Make it Ultra-Flexible for Cylinder, Cube, Convex & Concave Applications
Product Detail
Technical Parameters
Case Appreciation
Download
Product Tags
★ Black LED, high contrast ratio,High refresh rate, no ghosting
★ Silicone frame and customized PCB with bigger bended angle
★ Perfect alignment no gaps & great flatness
★ Waterproof IP68
★ Anti fire / corrosion material
★ Diameter ≥500mm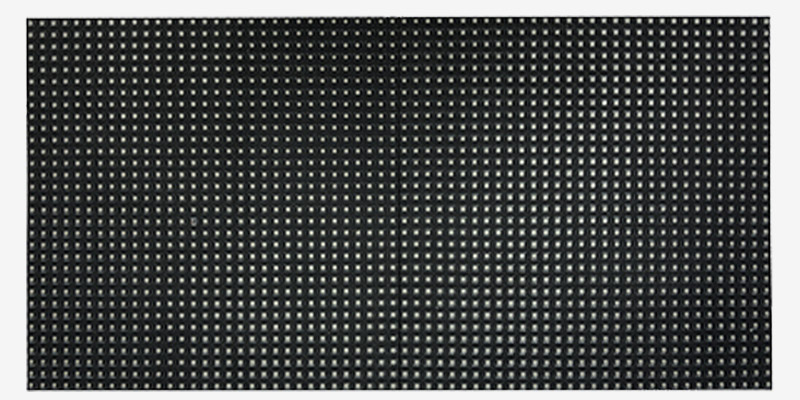 LSX Series LED Screen Is Whats Called Flexible LED Screen
Its also ultra-thin LED display ,which adopt special material and advanced technology, super thin and light, weight of each module is just 85g.
Easy assemble feature make it easy installation, strong magnet, available for front service.
Also its non-cabinet,which reduce weight of LED display and cost and could be any shape design as customer required.
Flexible LED display are available in varying sizes,Thus you can get either a small unit or an out-sized unit to meet your needs. Primarily, we know that in-store signage and publications are using such displays. The wall has plenty of LEDs, although a few panels and frames are on the stage.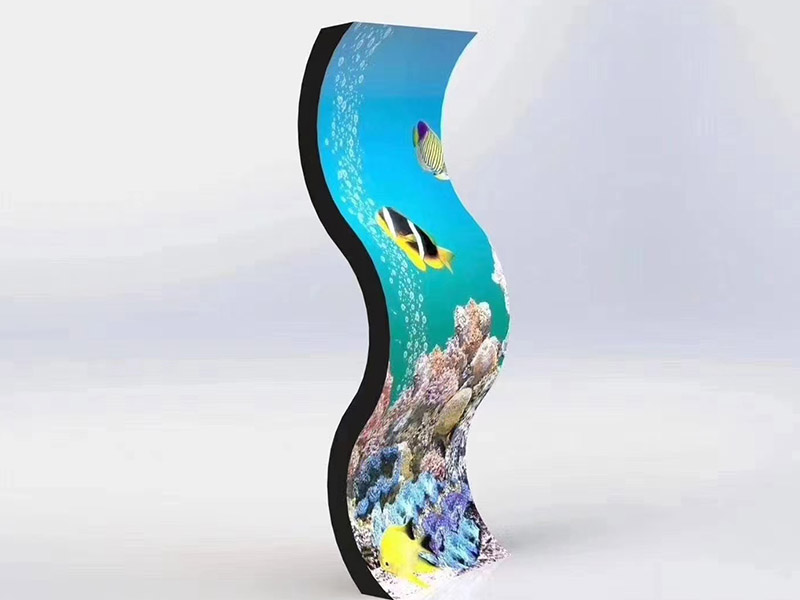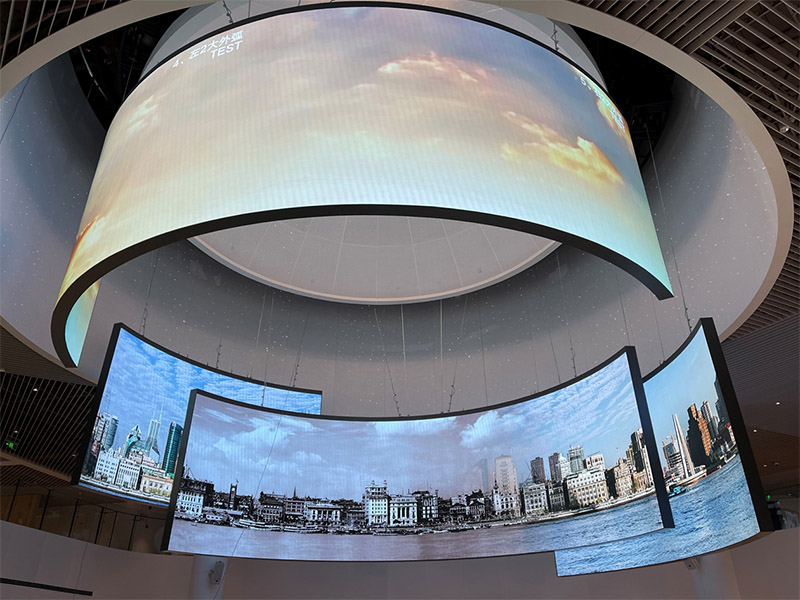 These LED Panels Are Mainly Used For Making Flexible LED Display.
These LED panels are mainly used for making flexible LED display, creative LED display,customized LED display and irregular shape LED display such as fan-shaped, cylinder, cube, convex & concave applications.
For indoor applications, flexible LED screen is ideal option , like at supermarket, airport, hotel lobby ,etc. A creative, flexible LED display is also the right one to choose if you need to make the LED installation screen round and curved or indoor fixed. Without any doubt, It is needed anywhere.
---
---
Environment

INDOOR

OUTDOOR

Product Name

LSX1.2

LSX1.5

LSX1.667

LSX1.8

LSX2

LSX2.5

LSX3

LSXO3.8

LSXO6.67

LSXO10

Pixel Pitch(mm)

1.25mm

1.579mm

1.667mm

1.875mm

2mm

2.5mm

3mm

3.81mm

6.67mm

10mm

LED Type

SMD1010

SMD1212

SMD1010

SMD 1515

SMD 1515

SMD 2121

SMD 2121

SMD 1921

SMD3535

SMD3535

Pixel Density

(pixels/m2)

640000

401111

360000

284,444

250,000

160,000

111,111

68,644

22,478

10,000

Cabinet Size 

( W x H x D)

480*480

304.8*304.8

320*320

320*320

Modules/Cabinet 

(W x H)

2*4

1*1

1*1

1*1

Module Resolution

192*100

152*76

144*72

134*67

120*60

96*48

80*40

80*80

48*48

32*32

Module Size 

(W x H)

240*120

240*120

240*120

240*120

240*120

240*120

240*120

304.8*304.8

320*320

320*320

Power Consumption 

Maximum (W/m2)

750

750

750

750

600

600

600

900

900

900

Power Consumption 

Typical (W/m2)

250

250

250

250

200

200

200

300

300

300

Line Voltage

AC110-240V ,50-60HZ

Cabinet Material

Iron

Brightness Max, 

Calibration On (cd/sq))

≥600

≥600

≥600

≥600

≥600

≥600

≥600

≥5000

≥5000

≥5500

LED Refresh Rate

3840

3840

3840

3840

1920

1920

1920

3840

3840

3840

Color Temperature 

Adjust (k)

2000~9000

Viewing Angle

(Horizontal/Vertical°)

120°/ 120°

120°/ 120°

120°/ 120°

120°/ 120°

120°/ 120°

120°/ 120°

120°/ 120°

120°/ 120°

120°/ 120°

120°/ 120°

Frame Rate

50/60HZ

Gray Scale 

Processing

14+2 bit

Service Access

front

LED Lifetime, 

Typical

100,000H

 Runtime Duty 

Cycle (Hours/Day)

24/7

Storage Temperature/ Humidity 

-20℃~45℃

20℃~60℃

(degrees F/C) 10-85% relative humidity, 

 non-condensing

Opertating Temperature/ Humidity 

-20℃~45℃

20℃~60℃

(degrees F/C) 10-85% relative humidity, 

non-condensing

IP Rating (F/R)

IP20/IP20

IP20/IP20

IP20/IP20

IP20/IP20

IP20/IP20

IP20/IP20

IP20/IP20

IP68/IP65

IP68/IP65

IP68/IP65

Drive

1/48 scan

1/38 scan

1/36 scan

1/32 scan

1/30 scan

1/24 Scan

1/24 Scan

1/10 Scan

1/6 Scan

1/2 Scan
Write your message here and send it to us